About us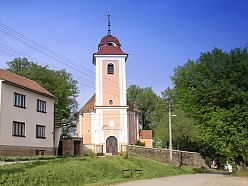 The market town of Brankovice is situated 11 km from Bučovice along both banks of the Litava River at an altitude of 260 metres above sea level.
Archaeological excavations carried out within Brankovice area in recent decades shows evidence of a prehistoric existence for the market town. The first archaeological finds date from April 1936: When digging a base for a shed in the backyard of Mayor Antonin Navratil's home, a Neolithic skeleton buried in a crouched position was found. A bell shaped clay vessel and stone hammer were also discovered beside the skeleton. Under expert's supervision the skeleton was carefully excavated and transported to Brno Museum.
During construction of the town's industrial estate more archaeological findings were discovered; these significantly broadened historical knowledge about the locality. Over 450 buildings remains and 44 graves were examined and documented. There have also been recent discoveries of Chalcolithic and Bronze Age dwellings previously unknown to this locality. When archaeological works were finished, the industrial estate was built bringing multiple job opportunities for local inhabitants as well as the population of neighbouring villages.
The name Brankovice is derived from a personal name, Branek. Prominent owners of this market town include Anka, Vilém and Bohuněk of Brankovice. An entry in the municipal tablets of 1348 mention their names regarding changes to aristocratic land ownership in Brankovice - this is the first written reference of Brankovice.
Another significant figure was Tas of Ojnice who donated the forests of Chroustová and Vysoká (this may have occured in 1512 as mentioned in a copy of a gift certificate from 1178 though it cannot be proven with certainty). This act merged Brankovice with the Earlldom of Bučovice. Around this period Tasov, the new part of village named after its founder Anna daughter of Tas, who married Václav from Boskovice, began to expand. In 1533 Anna became Lady of the Bučovice Earldom.
Great changes in social life came after 1848. Serfdom was abolished in tandem with the aristocratic administration authority and mayor-substituted reeves. Between 1949 and 1959 Brankovice was part of Bučovice district and in 1960 it became part of Vyškov district.
An edict of the Holy Emperor (February 2nd, 1899) promoted Brankovice to Market-town status and this status was granted again by the Parliament of Czech Republic effective of October 10th, 2006.
Folk memory speaks of an event which occurred in the autumn of 1805 soon before a battle between Napoleon and the allied armies of Emperor Francis I and Tsar Alexander was to begin, which local people call the "Brankovice Russians". The tale tells of how Duke Děvuchovský, a Russian officer, came to Brankovice with twenty men. Amongst the curious villagers he became smitten with Rosaline, young daughter of the farmer Hladký. The duke dined in the local tavern and had his room ready at Hladký's house. He threatened to burn the house down if Rosaline wasn't at his will. This led to a disagreement, followed by a quarrel which proved fatal for the duke. The local farmers proceeded to attack the duke's soldiers. When the soldiers realised they were outnumbered, they set Hladký's house on fire and ran away to Bučovice. Fearing Russian revenge local inhabitants escaped to live in surrounding forests. After their defeat in the Battle of Austerlitz, the Russian soldiers completely forgot about Brankovice.
During the German occupation in the Second World War two significant figures were Ladislav Kadlec and Josef Jedlička, both of whom emigrated to England and after lasting hardship were enlisted in the Czech bomber wing of the RAF. Ladislav Kadlec was shot down over the English Channel. Josef Jedlička returned home and on his 80th birthday was awarded the Freedom of Brnkovice (+2000).
On January 1st, 1950 the town committee took over the parish registry. The registry office serves the neighbouring villages of Malínky, Kožušice, Dobročkovice, Nemochovice a Chvalkovice u Bučovic.
In June 1998 the Chairman of Czech Republic Chamber of Deputies presented Brankovice with a crest and flag. These were designed by the heraldist Miroslav Pavlů.
The market town is administered by a Town Council of fifteen members. Other authorities are the Town Board, the Office of Mayor and the administrative department. The local school is run by the town council. The first enrolment for the school is recorded from 1889.
In December 1991 The Forests of Žaroušky and Chroustová, previously state owned, were returned to the town – these comprise a total area of 0.71 square miles.
There is a dental surgery in Brankovice and a paediatrician comes once a week. In 1951 a pharmacy was open and since 1965 health services have all been moved to a health centre.
In 1993 a public water main was built and a year later a gas pipeline.
A public library with internet access can be found in the administrative building.
Among the dominant features of the locality are the Church of St. Nikolas (built in 1714), then a primary and nursery school with indoor swimming pool (the corner stone was laid on 8th of June 1947; the building architect was Bohuslav Fuchs). At present pupils from twelve neighbouring villages attend the school. Outside Brankovice is the artificial, manmade Lake Hlavatka. The sports ground was opened in 2006 and in 2008, well, Svatá was reborn.
There are several societies in Brankovice: a voluntary fire brigade (in 2005 it celebrated its 110th Aniversary making it the oldest society in Brankovice), a hunter's association Litava (founded in 1980) and citizen's association "Branek".
Since 2001 an annual feast has been held on the third Saturday of August. Mayor Josef Hlaváč, who introduced this tradition, also initiated the beginning of a Brankovice folk-costume and a brass band song to go with the feast. In 2001 Dr. Ludmila Tarcalová from the Slovácké Muzeum in Uherské Hradiště along with town council support and expert counsel from the philosophical faculty of Masaryk University in Brno began to design a Brankovice folk costume. During consultations with the university it was found that folk costume wasn't originally used in Brankovice. This led to creation of a brand new design. The character of this [poor] region was taken into account when designing the folk costume. As a result a simple costume version was chosen, yet with bright colours.
Vladimír Salčák wrote lyrics and Zdeňek Gurský composed the music for the brass band song known as the Brankovice Polka (the beginning verse of the song is "The water flows, flows from Chřiby, turbid stream"). The feast tradition was well accepted and nowadays up to 80 people in folk costumes take part in the feast parade. Organised by the town hall, local public society and the folk costume band, this tradition is popular with local people as well as visitors.
This project is co-financed by the European Union.

Brankovice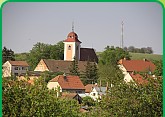 Brankovice
Villages
E-mail registration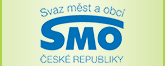 Wednesday
12.05.2021
Pankrác