About us
Milonice village is situated 16km east of Vyškov and 7km north of Bučovice in the southern part of Upland Litenčice at an altitude of 260 metres above sea level. It lies in a valley along both banks of the Hvězdička River which runs parallel to the Nesovice/Vyškov road. The international route I/50 connecting Brno with Slovakia is 1km east of the village. There is a train station connecting Brno and Veselí nad Moravou quite near this route. Milonice has approximately 350 inhabitants and a total area of 1.9 square miles. On the north-west boundary of the village is a public road that leads to Hradisko (518m), a dominant hill of the region. It continues to Pavlovice Forest along Zdravá Voda Lake. The nearby settlement of Rozčoutky, with 16 inhabitants, is also considered part of the village. On the way to Rozčoutky is a fish pond belonging to the Uhřice cadaster and is managed by Pohořelice Fishpond Organisation.
Past
The village was first mentioned in 1349. The village name is derived from the name of its founder, Viscount Miloň. In 1780 Francis of Liechtenstein bought Milonice and merged the village with the Bučovice Earldom.
This project is co-financed by the European Union.

Milonice
Villages
E-mail registration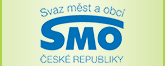 Wednesday
12.05.2021
Pankrác