About us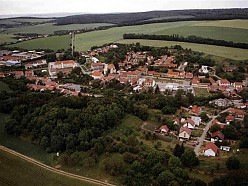 The market town of Hvězdlice is situated in a bend of the Hvězdlička stream, 8km north-east from Bučovice, at an altitude of 300 metres above sea level. It has 618 inhabitants and is composed of three parts: Nové Hvězdlice, Staré Hvězdlice and Zdravá Voda village. The oldest known settlement in Hvězdlice dates from approximately 1650 BC. This date can be supported by the discovery of two graves containing skeletons buried in crouched position, a ceramic bowl and a potsherd discovered during construction work in 1949. The graveyard belonged to the Únětice culture of the Early Bronze Age. In 2006 a burial ground with cremated remains from the late Bronze Age was discovered in the north-east. Fourteen graves were found dating from approximately 1000BC.
One more significant find from 1861 gives an interesting history of Hvězdlice. When digging a base for an outbuilding by a house (No. 47), a vessel containing bracteates was found. These coins were used as means of payment during the rules of Přemysl Otakar II and Václav II (1253 – 1305).
Another part of Hvězdlice's early history is the Church of Santis Cyril and Methodius in Staré Hvězdlice. It is a brick building with a Romanesque core from the first half of 13th century. The first written references of Hvězdlice are from 1282 to 1297. There is a palace dating from 1712 in Hvězdlice which is a listed building.
Today's ample guild life stems from a long tradition. The oldest guild was a Guild of War Veterans founded in 1878. In 1886 the village head teacher, Petr Beneš, founded a Volunteer Fire Brigade. In the same era "Hvězda" ("Star") was founded, a society of singers and readers. In 1907 a labour food society called "Svornost" ("Union") was founded. "Sokol" ("Falcon") was founded in 1919, "Orel" ("Eagle") in 1925 and in 1933 the Hvězdlice Sports Club.
Zdravá Voda village is historically recorded as having a spa.
This project is co-financed by the European Union.

Hvězdlice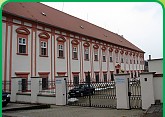 Zámek
Villages
E-mail registration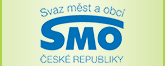 Wednesday
12.05.2021
Pankrác