About us
Uhřice village belongs to a set of smaller villages with an area of 1.7 square miles. Nowadays it has 238 inhabitants. The village is situated north-east of Bučovice at an altitude of 250 meters above sea level. To the south-east between Uhřice, Milonice and Dobročkovice rises Kopánky Hill (349m).
The oldest written document mentioning the village gives its name as "Uhercz". The first written record of Uhřice dates from 1327 when Milíč of Náměšť was granted a full year pension. The text of the deed says "Uhercz Prope Milonic" which means 'Uhřice close to Milonice'. The current form of the village name was first used in 1511 according to written sources. The name is possibly derived from settlers from Uhry (Hungary) or from the personal name Uher, which would mean 'village of people belonging to Uher'.
The village has a chapel dedicated to St. Rosalie.
The village is proud of its exhibition of fire-fighting machinery and its fish pond - famous for its Pohořelice carp with their acknowledged European trade mark.
This project is co-financed by the European Union.

Uhřice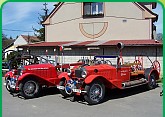 Historická požární technika
Villages
E-mail registration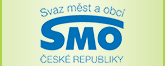 Wednesday
12.05.2021
Pankrác