Confederation of Villages
The Mezihoří region is situated in the south-west part of the Vyškov District. This region is on a plain wedged between the Ždánický Forest and the Drahany Uplands. All the villages are either on or close to the I/50 international road which passes through the region. Thanks to this international route, and a railway connecting Brno with Veselí nad Moravou, the region is very accessible.
Small peasant villages with up to 500 inhabitants are characteristic of the region; there are only three villages with populations exceeding 1500 inhabitants.
Twelve protected reserves can be found here including the localities of Strabišov–Oulehla, Černčínský Grove and Milonický Grove.
Given the location of this region, it is ideal for walking and cycling trips. There is a long-distance bicycle route passing through this region which connects Jihlava and Český Těšín. Plenty of possible bicycle routes can be explored in the nearby Ždánický Forest and Chřiby Nature Park both of which are accessed easily from surrounding villages of the region.
Many routes suitable for bicycle trips are unfortunately not yet efficiently marked. The "Litava" bicycle route is in currently in a preparation stage. This route, when completed, will connect Brno with Uherské Hradiště, passing through Slavkov u Brna and Bučovice. The Association of Czech Tourists manages a grid of colour-coded tourist routes spreading over the region.
Inspiring sights, sparsely populated and replete with places of interest; a beautiful corner of the country unsullied by tourists with many panoramic views, peace and tranquillity.
Welcome to Mezihoří – the perfect place to relax.
This project is co-financed by the European Union.
Villages
E-mail registration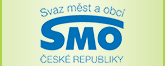 Wednesday
12.05.2021
Pankrác