About us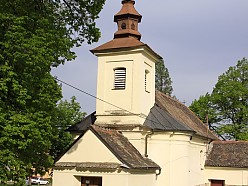 Nemochovice village is situated in a hill-country basin 10 km north-east of Bučovice with an altitude of 295 metres above the sea level. It lies on an outstretching foothill of Hradisko Hill, with the southerly side of the village being embraced by Habřina Hill. The stream running through the village joins the Litava River in Brankovice village. The village cadastre spreads over 4 square miles. It is a residential village with a church on the village square - which is elongated due to influence of the stream. At present 291 inhabitants reside here. The first written record of the village comes from 1353 when a certain Vít from Vítovice sold a mill with a yard to Vilém from Herštejn. In the centre of the village stands the Church of St. Florian. Originally it was a chapel with an altar but in 1877 it was enlarged to its present state of existence by Václav from Liechtenstein. Although Nemochovice is a mostly agricultural village, a few factories were founded here. A weaving factory was running in house No.2 since 1885. In 1889, however, it switched to producing pearl shell buttons.
On the 650th anniversary of the first written record of the village Mr. and Mrs. Motalovi from Kroměříž (the mother of Mr. Motal was born in Nemochovice) wrote a book on the history of Nemochovice covering the period from the first written record up to the year 2000. The book was called "Nemochovice in the Metamorphoses of Time".
The Church of St Florian is a dominant feature of the village being situated in the centre with an imposing crucifix at its front. Another significant relic is a crucifix between two linden trees that can be seen when approaching the village from Brankovice.
House No. 160 (Špitálky) served as a base for a partisan group called "Olga" during the Second World War. In the centre of the village there stands a monument for victims of World War I, another monument for victims of World War II is by the bus stop and in the local cemetery is a monument for fallen partisans.
There are several protected trees in Nemochovice. These are linden trees by the cemetery and sports ground, with some in the park and by the church also. There is also a barren pear-tree in a part of the village called "Habřina" and a final linden tree in part of village called "U dvora".
Nemochovice has a long tradition of horse-breeding. The local stables contain horses from the local agricultural company, the Hvězdlice riding club as well as the horse riding club, Vega, from Brno.
Two tourist routes ("red" and "yellow") pass through the village.
This project is co-financed by the European Union.

Nemochovice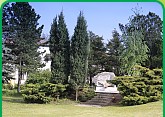 Památník Osvobození
Villages
E-mail registration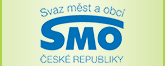 Wednesday
12.05.2021
Pankrác